New Zealand's first hospital accredited service
At Halifax Veterinary Centre we'll treat your pets as if they were our own.
Here at Halifax Veterinary Centre, we've been offering our world class veterinary services and products to Nelson pet owners for over twenty years. We're proud to be the first veterinary practice in New Zealand to have achieved BESTPRACTICE™ Hospital Standards accreditation from the New Zealand Veterinary Association!
At Halifax Veterinary Centre, we'll look after your pets with the utmost respect and compassion. It's our mission to "enrich our community by enhancing the relationship people enjoy with their pets, by helping them live happier, healthier and longer lives".
We're committed to providing the very best care for your pets in an environment designed to keep them happy and healthy.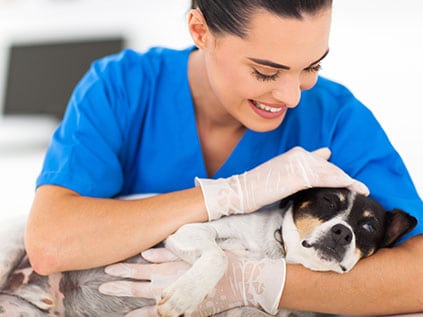 Diagnostics
We have the capacity to perform a broad range of diagnostic tests on site, and quickly too. Our diagnostics services include X-ray, lab, ultrasound, computed tomography (CT).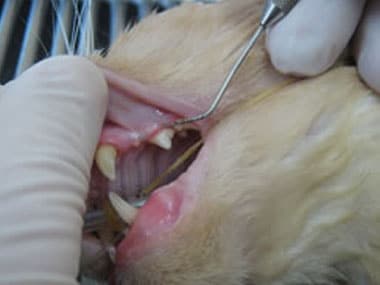 Dentistry
Just as with humans, good oral health in pets is important to their overall wellbeing. We offer a full range of animal dentistry services in our recently fully upgraded dental unit, equipped with all the latest technology.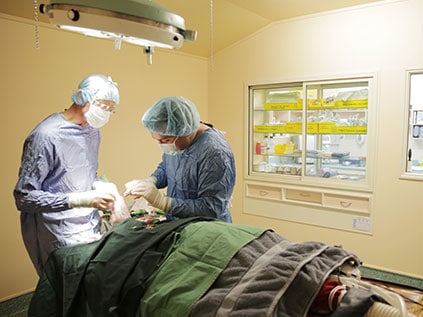 Surgery
From presurgical evaluation through to post-surgical follow-up care, at Halifax Veterinary Centre we offer the very best animal surgery services.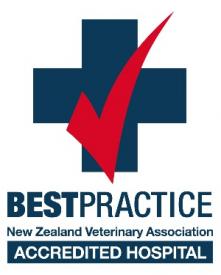 BESTPRACTICE™
At Halifax Veterinary Centre, we're proud to have BESTPRACTICE™ Hospital Standards accreditation. This means that all aspects of our practice have been audited to the New Zealand Veterinary Association's highest level. We were the first (March 2000) veterinary practice in New Zealand to have achieved this top level. The second, Massey University Veterinary Teaching Hospital, achieved it in 2015.
Hear what our customers have to say
"My pup loves coming here, practically drags me in the door. The Vet Nurses and reception team are wonderful and treat her like a celebrity, she absolutely loves it and it makes the whole experience such a breeze. The Vets are so friendly and knowledgeable too and always answer my questions & give great advice. Always recommending Halifax to anyone I can, best vet clinic I've been to in Nelson."
"Thanks so much to the amazing caring staff at Halifax Vets.  You looked after our girl so well and we are relieved & grateful she has recovered well.  Highly recommended for anyone looking for an exceptional vet!"
From "The Lathams"
"Thank you so much to all the caring staff at Halifax Vets especially Philippa, Dominic & Sandy who really helped us make the right decision for Doug as hard as it was. Neither my husband or I have ever been to such a caring peaceful send off with the quiet room to spend our last moments with Doug and a separate exit to leave when we were ready – so caring!! Highly recommend all of the staff!!"
Murray & Susanne Sexton
We choose to travel from Mapua to the Halifax Vet Clinic, Nelson with our pets because we find the vet team to be highly skilled and extremely professional. Their diagnostic skills are excellent, and their verbal explanations and written documentation ensure the pet owners are fully informed of the problems, subsequent treatment and aftercare.
Halifax has extremely sophisticated diagnostic equipment which enables fast, on the spot diagnosis, and hence quicker and more targeted treatment. The veterinary nurses also have a wide knowledge base and are extremely helpful, especially with phone queries.
In view of the above we are totally satisfied our loved pets will get the best care and attention possible.
Jill and Peter Smillie, Mapua
A big thank you to Josie's extended family at Halifax Veterinary Centre. I wish to thank you all for making Josie feel special not just to me but also to yourselves as well. Your care for her over the years is something that I will always treasure and respect. She was my special friend for nine years and I feel we were all lucky to have a share in her friendship.
Wayne Greig
"a huge thank you to you and the team. We needed to bring Willow in yet again on Friday as she'd stolen some of her unused medication from an incident pre-Christmas. We're always so impressed with the team, the patience, professionalism and attention to care. It was close to closing time by the time I'd rushed her there and everyone made us feel so welcome and unpressured. Always so good to be in such great hands with you all! Thank you!"     
Fiona Terry and Tim Cuff
"Just moved to the area and first time visit. My dog was given a good check over and also thoroughly checked for the reason I was there. Condition was then well explained as were the realistic options for treatment. Very well satisfied with the visit and service and happy that my boy will be well looked after here. Very friendly staff. All up 100% satisfied…"
"Everyone is always so friendly, caring and helpful. It was easy to book an appointment online and we were seen very promptly."