Yes, we've done it again. We recently passed our 9th BESTPRACTICE Hospital Standards audit, maintaining our cherished accreditation status. Back in March 2000 we were the first veterinary practice in New Zealand to become accredited to the BESTPRACTICE Hospital Standards. For fifteen years we were the only practice at this level.
In the last 15 months three other top practices have joined us and it is great to welcome them. The Massey University Veterinary Hospital became accredited August 2015, then Humanimals, a Dunedin practice, in March 2016, and the Rangiora Veterinary Centre in July. Note that makes three to one in favour of the South Island!

Audit day was very busy with several major operations. First on the list was a cat that had been run over by a car overnight. The pressure had split the diaphragm from its attachments to the body wall so that the stomach and intestines were in the chest cavity. That severely compromises breathing and creates both an anaesthetic and surgical challenge.
Next was a cat that had eaten a hair tie. The tie had jammed in its intestine causing a blockage and vomiting. That needed surgical removal. It is the third time we have operated on that cat for that problem. We really need a bionic zip!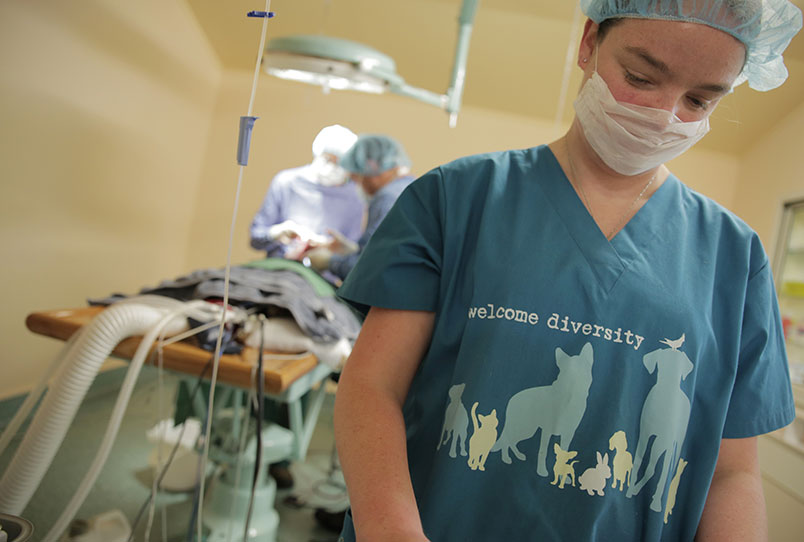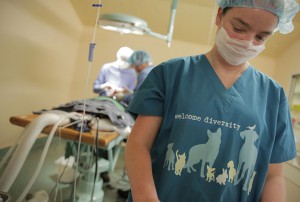 Then a dog with a very malignant mast cell tumour on its thigh needed thorough assessment before surgery. In a similar situation to malignant melanoma in humans, surgery can be curative but needs to be extensive. We want to know before we operate that no cancer spread can be detected anywhere else in the body. None could be and Chris Welland operated with Todd Field.
Our auditor really appreciated seeing so many of the systems and protocols that he was checking worked so well in that high-pressure environment.
This is the whole point of BESTPRACTICE Hospital Standards accreditation. It gives your pets the best chance of having a successful outcome. Not just in the high-stakes situations of anaesthesia and surgery but also in the everyday activities of veterinary practice.
Good systems and protocols give us a better chance of getting the diagnosis right first time. An accurate diagnosis means the best treatment can be chosen. Your pet can get better sooner and with less pain and inconvenience. That is usually cost-effective too. Often the biggest cost in healthcare is getting it wrong.
Less infections, less anaesthetic risk.
Good cleaning and disinfection protocols minimise the risk of disease spreading from one pet to another. Excellent sterilisation and theatre practices minimise surgical infections. Top level anaesthetic monitoring and patient warming systems minimise the risks of anaesthesia.
Our auditor was also impressed with our staff continuity. He commented on the positive impact that has in maintaining high quality practices. Our people really know the ropes. I think that BESTPRACTICE Hospital Standards accreditation has been a big factor in that. Our staff take a lot of pride in working at this level.
We don't get it right every time in service, diagnosis, or treatment outcome. However we are committed to getting better and better all the time. Even at this audit we were able to get advice on how to make some more little improvements. We really do appreciate any feedback we can get from you, our clients, both on what you really like as well as areas for improvement. It is your support and encouragement that has fuelled our success.
Hans Andersen